Why would I need a rack home cloud in my home?
There are so many reasons why you should get a SMRT home cloud for your home. First of all how many times have you seen on the news about another iCloud hack? You will not have to worry about this if you had a SMRT home cloud because you have your own personal cloud in your home. This will keep all your data safe from hackers.
Lets also talk about the fact that if the power goes out you will have power and even internet for up to 24 hours since all of our home rack clouds come with a powerful uninterruptible power source with our status indicator with color coded led lights to show you if your backup power is low so you can get those last second phone charges up before you run out.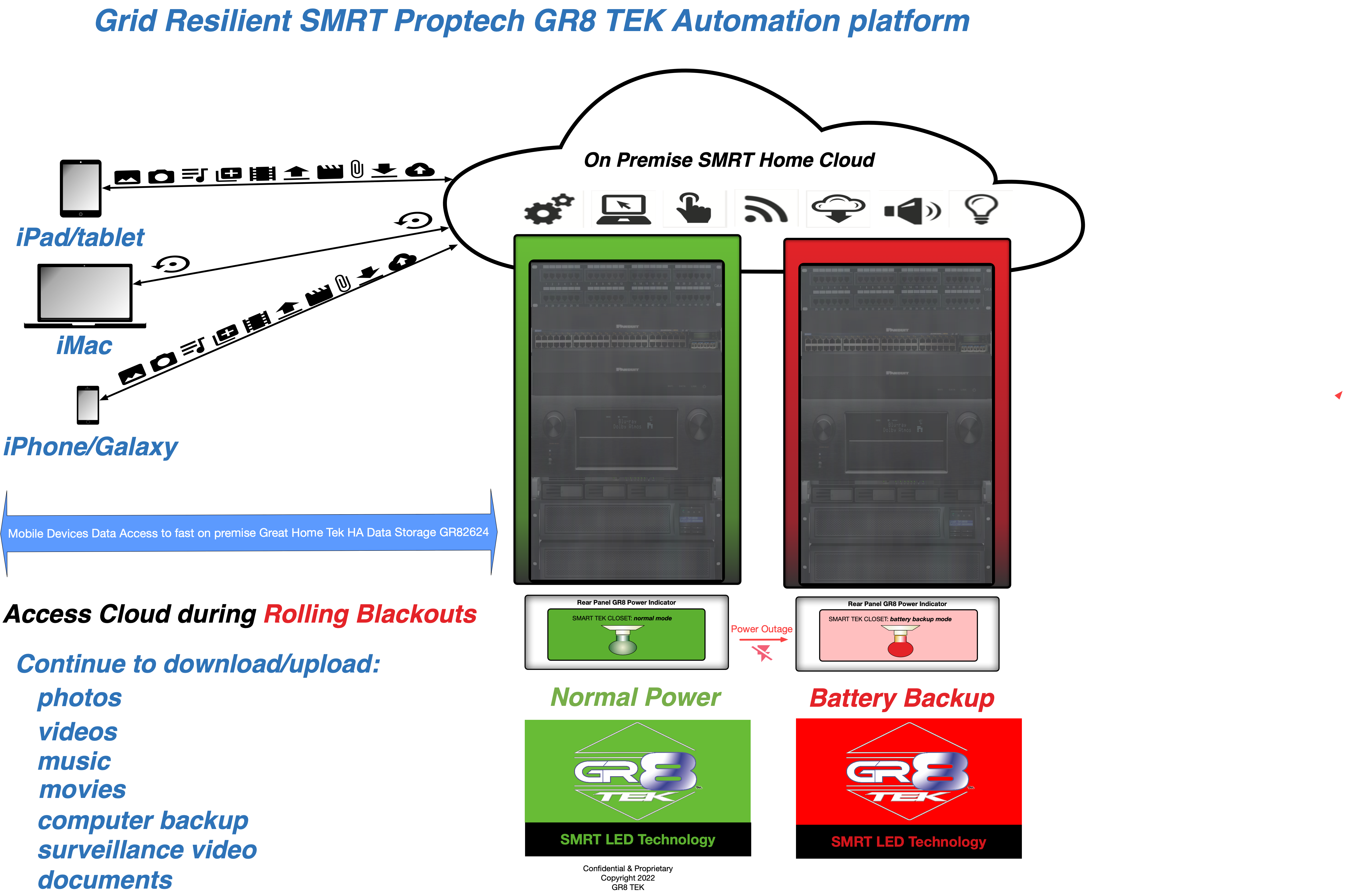 GR82624 – 1/2 rack
1-20 users 
Up to 24 hours back up power
Home theater surround sound & fast video streaming
32 TB redundant high availability backup cluster 
Smart lock security 
Smart lighting 
Surveillance motion detect security 
Dual climate control
Time machine backup
Data storage local media archive
Skylight LED variable color lighting
Internet radio music streaming
Video wall panel smart control 
Rain sensing irrigation control
Fast networking
GR882400 – Full Rack
1-100 users 
Up to 24 hours back up power
Home theater surround sound & fast video streaming
50-100 TB redundant high availability backup cluster 
Smart lock security 
Smart lighting 
Surveillance motion detect security 
Dual climate control
Time machine backup
Data storage local media archive
Skylight LED variable color lighting
Internet radio music streaming
Video wall panel smart control 
Rain sensing irrigation control
Fast networking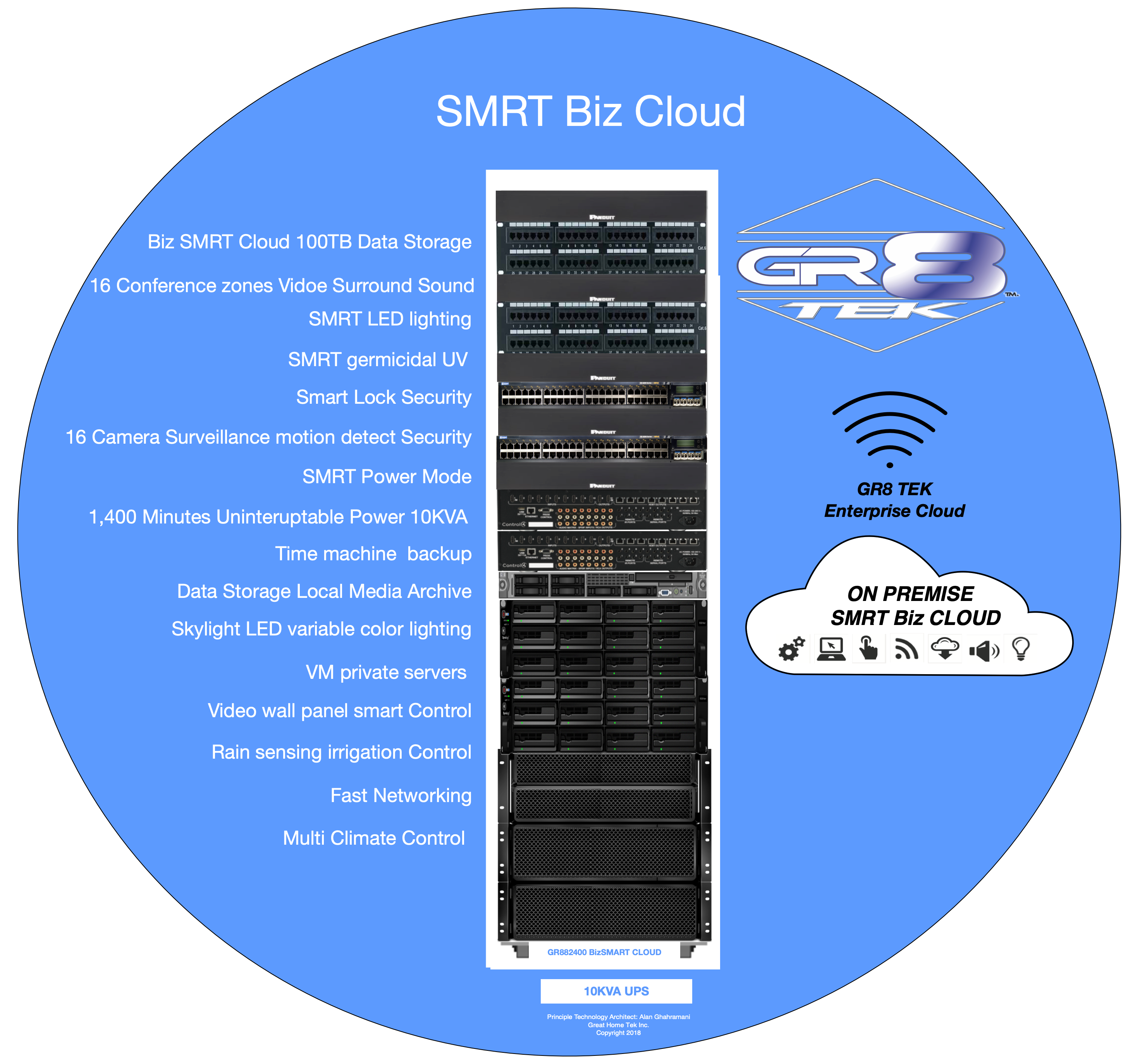 GR888500 – Double Rack
1-200 users 
Up to 24 hours back up power
Home theater surround sound & fast video streaming
150-200 TB redundant high availability backup cluster 
Smart lock security 
Smart lighting 
Surveillance motion detect security 
Dual climate control
Time machine backup
Data storage local media archive
Skylight LED variable color lighting
Internet radio music streaming
Video wall panel smart control 
Rain sensing irrigation control
Fast networking